Altay Mountain Lodge & Yurts is a company built with family and friends, specializing in the customized exploration of the best skitouring spots in the East Kazakhstan region.
We have been in the industry for many years, both as guides and organizers. These days we cooperate to make one of Central Asia's best backcountry skiing operations.
We love skiing in the Altay Mountains and want to share this passion with you.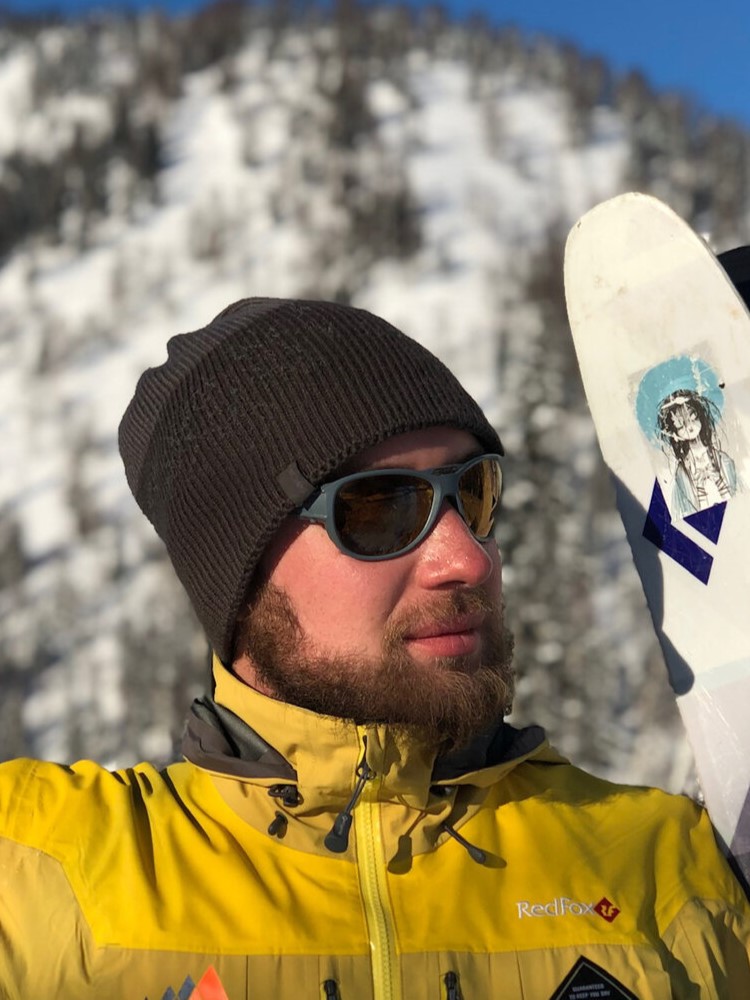 Dmitry Mikhailov
Co-founder, Lead Guide
Born in a big city but started alpine skiing in childhood. And fell in love with this activity for the rest of his life. After skiing a lot throughout different regions all over the planet, he spent a lot of time in Siberia in winter and in Kazakhstan in spring. He got a guiding certification (Ski Guide) with RMGA and the best Canadian instructors. He has spent eight full seasons guiding in Georgia, Siberia, and Kazakhstan, primarily for skitouring and ski-mountaineering with a bit of heliskiing and catskiing. Now settled in Almaty, Kazakhstan, and do most of the guiding in the Altay and Tien-Shan mountains.
Yuliya Polyakova
Co-founder, Guide
Almaty local, Yuliya is an avid backcountry skier for more than ten years. After some years this passion becomes a job and nowadays Yuliya is guiding in her home mountains and studying for a guide qualification with the Kyrgyz Mountain Guides Association. Her backcountry experience includes Tuyuk-Su, the Alps, the Dolomites, the Indian Himalayas, Kyrgyzstan, Siberia, the Caucasus. Not only a guide but also an organizer of outdoor events, Yuliya has done a lot to develop the backcountry skiing culture in Kazakhstan. Her organizational skills make Yuliya an invaluable member of our company.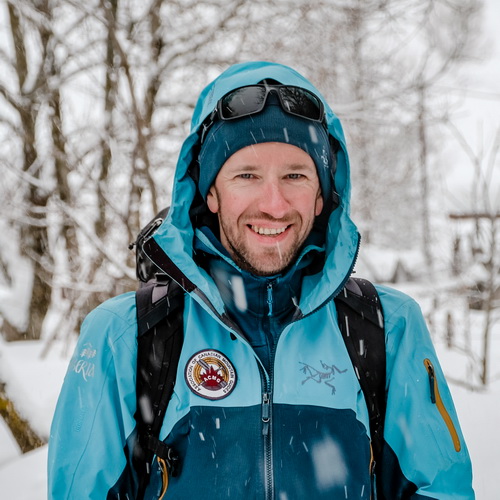 Grigory Mintsev
Co-founder, Lead Guide
Born and raised in the Kamchatka peninsula, Grigory spent all his free time in the mountains and forests. He started working in the adventure travel industry in the late 90s as an organizer and guide. Grigory got an Economics and Law university degree, but his love for skiing, backpacking and mountaineering brought him to different professional careers. After several years in Canada, he became a fully certified Ski Guide with the Association of Canadian Mountain Guides, and Professional Member of the Canadian Avalanche Association. He has been skiing and on 6 continents (New Zealand is still on the list) and for 10+ years he has been running skitouring and heliski operations in Kamchatka and Siberia, but in 2022 shut down all the programs in Russia and joined our team. His knowledge, both in management and guiding of winter ski programs help us to be a modern company with the highest standards of service and safety.
Grigory is also an avalanche safety courses instructor, both for recreational and professional users with extensive experience of adaptation Canadian avalanche safety courses to the Western and Eastern Europe.
When he is not working in the summer months, you'll find him riding a mountain bike or trail running in his home mountains. For the last 10 years, he has been based in Chamonix Valley, France.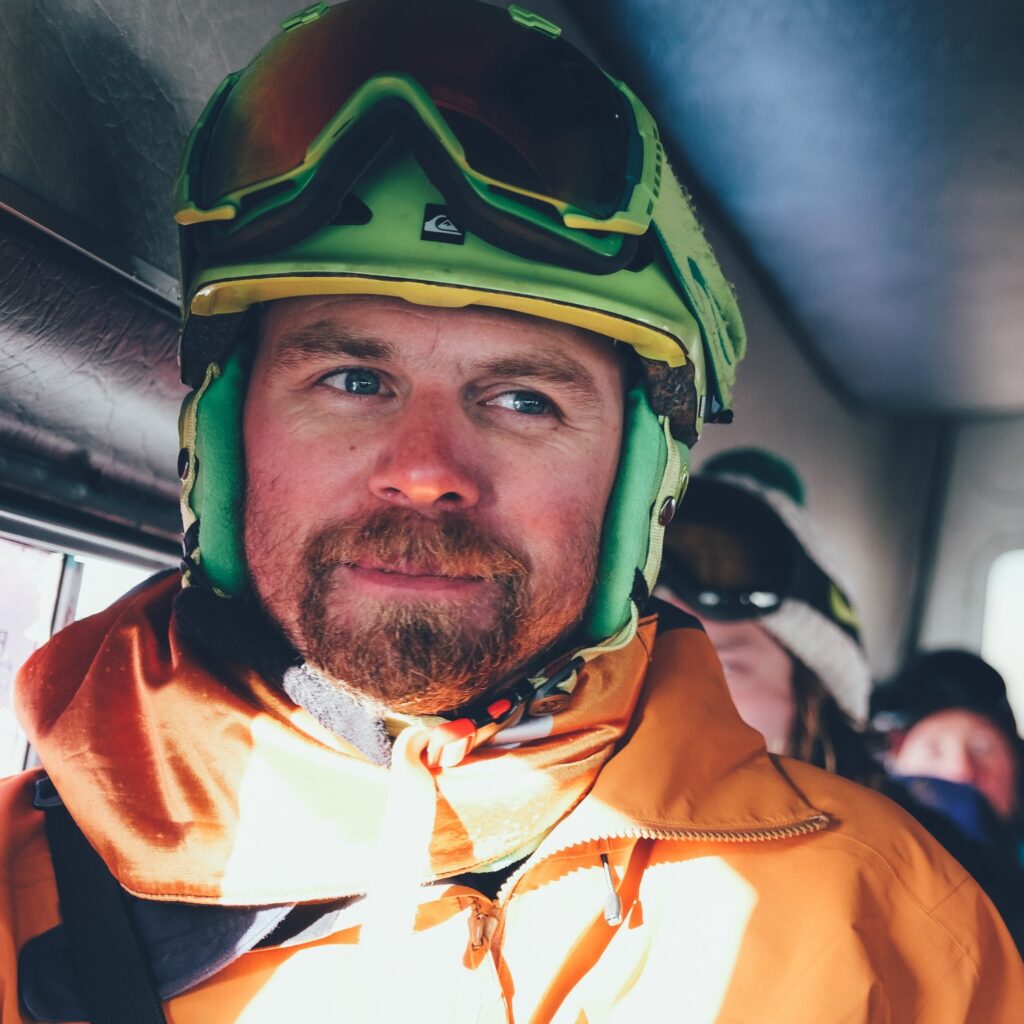 Gleb Skrypin
Co-founder
20+ years in the mountains and about 20 years on a snowboard (time flies!), Gleb is fond of mountaineering and splitboarding. Although not making it his profession (yet), Gleb spends a lot of time in the mountains. The only thing competing with this is yachting, which takes summer time, or winter too if it's ski&sail. Gleb has a strong management consulting background and is primarily responsible for organizing the team to be efficient and productive. He has a good recreational level of avalanche and backcountry education and is always eager to get better at safely and joyfully going to the mountains and riding powder.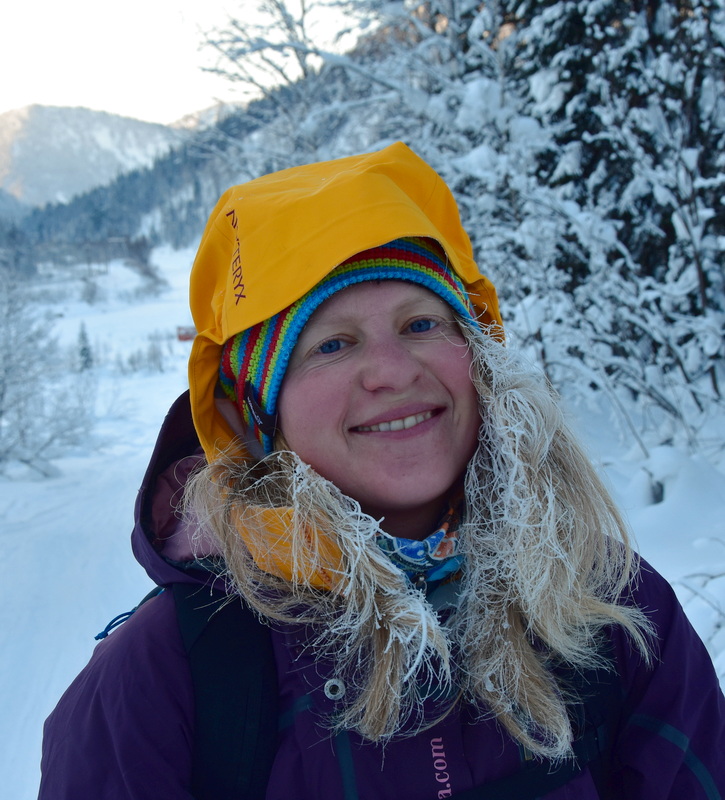 Mariya Mintseva
Office Manager

Born in Kazakhstan and raised in Siberia, Mariya has spent many years exploring Siberian mountains and forests. A passionate backcountry skier, she also enjoys rock climbing, mountain biking, hiking and mountaineering.
With over two decades dedicated to backcountry skiing, Mariya's journey has led her through the Western Siberia's Kuznetsky Alatau range, volcanoes of Kamchatka, French and Italian Alps, Chilean volcanoes and Argentinian Andes, to Belukha, the highest mountain of the Altay range. Notably, Mariya has graced the podium on multiple occasions in local freeride competitions.
Beyond her mountain passions, Mariya holds a degree in Psychology and boasts extensive experience in the travel and skiing industry. Including five years as a program coordinator in French ski resorts and over a decade as an office manager for various ski touring and heliski operations .
Mariya commands all communications and office responsibilities. From your initial inquiry to the moment you step foot in the lodge, she's your reliable guide.